This year, Orbis Oy, a Finnish family business, celebrates its 70th anniversary. In addition to importing components, the company started manufacturing its own products in the 1990s. In 1999, Orbis Oy Eesti filiaal was established in Estonia, and the production of RF cables, fiber optic cables and system assemblies was transferred there. Today, the Estonian branch also manufactures twisted pair cable assemblies. Own manufacturing site is also the foundation for Orbis' own product development.
In the future, the customized solutions will play an important role in creating a competitive advantage for Orbis Oy. "We are looking forward to increase the share of our own products and R&D solutions," emphasizes Jani Linna-Aro, CEO of Orbis, and continues: "This investment in new production facilities enhances production processes and enables greater production volumes."
The new factory will be built by Vintselle OÜ and it will be located about half a kilometer away from the current site. When designing the new premises, a special attention was paid on the required space for the extensive product portfolio. Also, important feature is the critical environmental cleanliness of the manufacture of fiber optic products. Asko Kaldas, the Department director of 30 employees, says: "Getting production to one floor brings many improvements. We will be able to produce more versatile portfolio, for example, by making assemblies that combine different technologies."
The new factory building is expected to be completed in summer 2020.
More information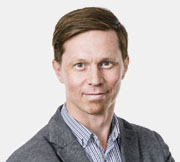 Jani Linna-Aro
CEO
+358 40 350 1866
firstname.lastname@orbis.eu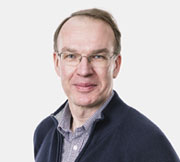 Asko Kaldas
Department Director
+372 508 8607
firstname.lastname@orbis.eu