Harri who has a long career in working with data communication cables is a member of a FICORA's (Finnish telecom authority) indoor network group, which regulations for indoor networks in apartments and buildings instruct the building of a high-quality and durable network in Finland. From the material supplier's point of view the regulation still leaves a lot of options for practical work, for example, in the appartment four APC-polished connectors can be installed in various boxes, – tells Harri.
The most popular way of implementing indoor networks in buildings is Orbis' fiber optic adapter holder to be screwed into the apartment's IT cross-connection site. This FTTH holder protects fiber optic cables and welding joints and keeps them away from the people's eyes. Often quite small things make a significant improvement for the installation of a network component. So that Harri Mutanen listens to feedback from customers very closely: 
We have customized this popular product so it's adapters now are at oblique angle, which will facilitate the final measurement. In addiction, we have increased the number of fixation holes for the feeder cable.
Do you want to check it out?
More information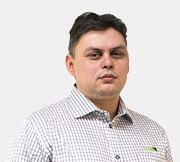 Erkki Kämärä
Account Manager, Baltics
+372 515 18 20
firstname.lastname@orbis.eu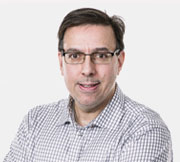 Harri Mutanen
Key Account Manager
+358 400 432 576
firstname.lastname@orbis.eu